Workbench
Summary
The Dendron workbench is the overall Dendron User Interface (UI) that surrounds the editor.
Components
The Dendron Workbench consists of the following components:
The Dendron SideBar
The Editor
Custom Web Views
VSCode Built-in Sidebar Views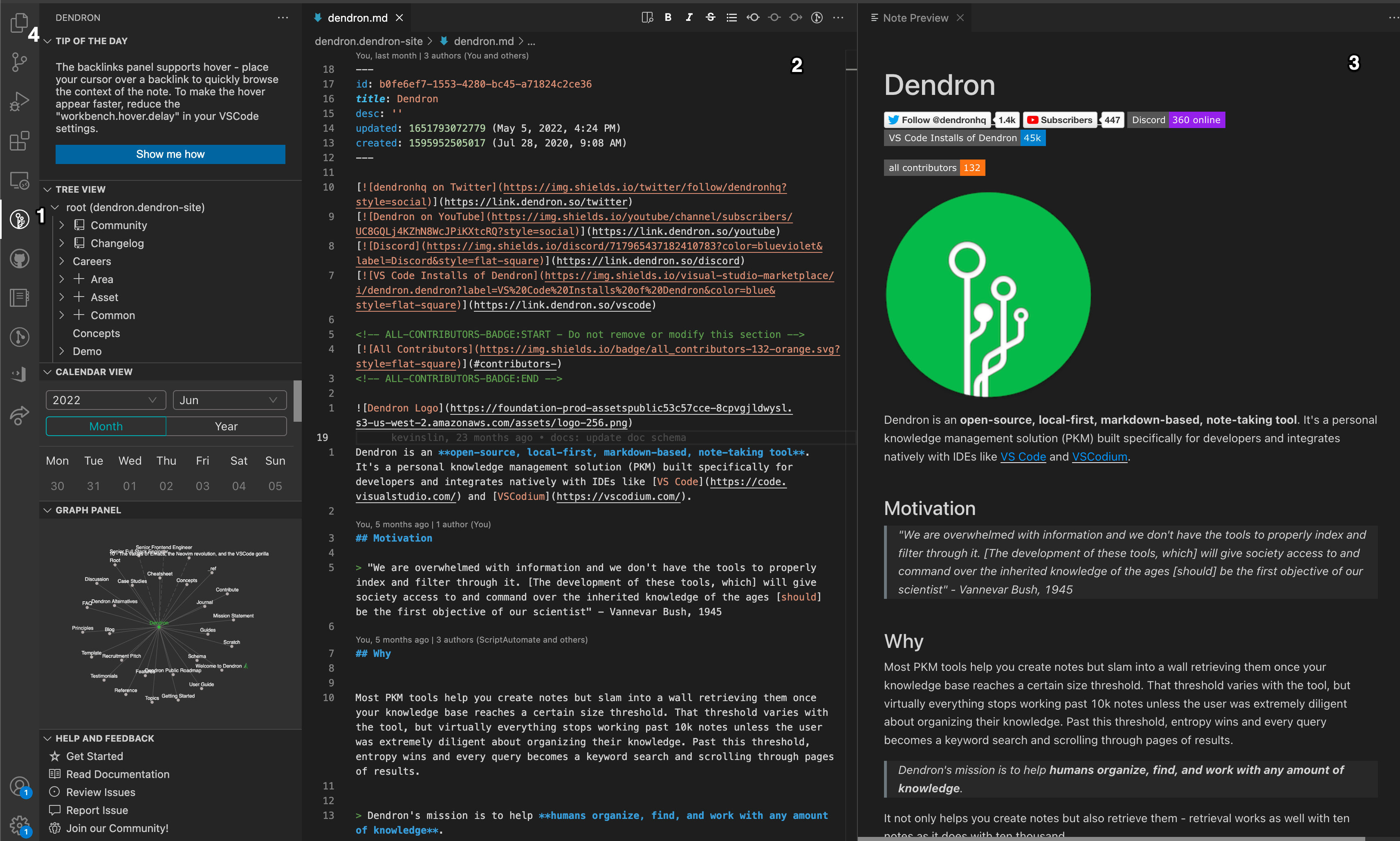 The Dendron SideBar
Backlinks View
Dendron Calendar View
Dendron Tree View
The Editor
The editor is the text editor where you edit notes in Dendron.
Custom WebViews
These are custom components built by Dendron.
VSCode Built-in Sidebar Views
VSCode native side panel views that work well with Dendron
Outline View
Updating Outline
The outline can be sorted a variety of ways. You can control this by clicking the three dots on the side.
Output View
Open the command palette and type >View: Toggle Output to toggle the output view.
You can filter the output by application by using the dropdown menu.
---
Children
---
Backlinks